Bridget McMahon - Celtic Woman




Bridget McMahon -

vocals, acoustic guitar, violin, percussion

Chris Conway -

tin & low whistles, keyboards, acoustic & electric 9 string guitar, nylon string guitar, mandolin, kalimba, vocals, percussion

Dan Britton -

bodhran, acoustic guitar, percussion - 5, 6, 8, 9

Adele McMahon - violin - 5

Neil Rabjohn - cajon drum - 5

| | | |
| --- | --- | --- |
| 1 | Walk With Me | mp3 |
| 2 | The Curragh of Kildare | mp3 |
| 3 | The Moon and the Tide | mp3 |
| 4 | Peggy Gordon | mp3 |
| 5 | Cúnla | mp3 |
| 6 | Spancil Hill | mp3 |
| 7 | I Could Hear Your Voice | mp3 |
| 8 | Black is the Colour | mp3 |
| 9 | The Water Is Wide - Dans Fanch Mitt | mp3 |
| 10 | Hold Me Now | mp3 |
| 11 | Down By The Salley Gardens | mp3 |
| 12 | Walk With Me (reprise) | mp3 |



21st Century Celtic woman.
Songs rooted in the Irish tradition are given fresh new sound gives the perfect setting for Bridget's beautiful and passionate voice.

"real, earthy, intimate singing by a modern-day female bard" - New Age Reporter



background
Recording Celtic Woman started when 2 tracks were recorded 2 years ago but was interrupted when Bridget moved to Ireland with her young family. Recording in earnest was resumed in December last year and finished early in the new year.

She also found time while in CCs studio to record sessions for Govannen on their Celtic Fire CD, Dave Kirk's Mayfly CD and on Chris Conway's Songs for Dreamers album.

Although many of the songs are traditional the sound is very modern and full of the influences CC can bring to a recording. One track has a hint of Latin while another has an ethnic tribal feel. Pop and electronica, 60s retro and more are all; there but it all feels like a whole and running through the album is a rich Celtic tradition with whiistle tunes and bodhran.

biography
Bridget McMahon has been singing and playing music since she was a child - he father is a singer of traditional songs from County Clare. She fist appeared in acoustic clubs and Irish music sessions with her sister in Leicester UK. She attracted attention which led to her joining various groups such as The Sisters of Murphy.

She recorded with bands Endorphin and Saoirse and joined the band Govannen, recording atmospheric vocals alongside Vikki Clayton on their acclaimed Healing Waters album. She left the band to move with her young family to Ireland but returned to record on Govannen's Celtic Fire album and play some concerts with them.

Bridget lives in the remote west coast of Ireland in County Mayo. Her two children, Saoirse and Daniel, take up much of her time but she continues play concerts, solo and in a duo with Eamon Wilson which in 2007 took her to Dublin, England and Croatia and singing live on Irish Radio.



influences
Alan Stivell, Loreena McKennitt, Moya Brennan, Mary Black, Capercaille, Donal Lunny, Hothouse Flowers, The Corrs



trivia
All tracks trad Ireland arranged by Chris Conway except
3, 10 by Bridget McMahon
1, 12 by Chris Conway
7 by Bridget McMahon & Chris Conway
9 trad Ireland, trad Britteny arr Chris Conway

re-released in 2014 with new cover art


Walk With Me was especially written for Bridget by Chris Conway. He recorded his own version of the song as Life Road on his Songs For Dreamers album.

Instrumental versions of Cunla and Spancil Hill were released on Govannen's Celtic Fire album.

I Could Hear Your Voice grew out of an instrumental piece Dreamcatcher on Chris's Songs For Dreamers album where Bridget recorded some whispering and vocals. Chris took some of these elemtns out and made this track.

Chris indulged in some of his favourite influences in arranging some of the tracks on Celtic Woman....tho it's quite possible that you may not realise this as they all suit the songs so well.
The arrangement on Down By The Salley Gardens is influenced by the Brain Wilson production sound from The Beach Boys.
The arrangement on The Water Is Wide was influenced by Lisa Stansfield.
The arrangement on The Curragh opf Kildare was influenced by Brazilian bossa music and especially Marcos Valle.

Dans Fanch Mitt is a Breton tune Chris heard Alan Stivell play.

CC's favourite track -Down By The Salley Gardens


track by track

1. Walk With Me (Conway)
Chris Conway wrote this song especially for Bridget highlighting her love of music and family.

Bridget McMahon - vocals
Chris Conway - tin & low whistles, keyboards, kalimba, vocals, percussion


2. The Curragh of Kildare (trad Ireland arr Conway)
This beautiful traditional ballad gets a touch of latin as Spanish guitar and rhythms grow through the song.

Bridget McMahon - vocals
Chris Conway - low whistle, keyboards, nylon string guitar, acoustic 9 string guitar, vocals, percussion



3. The Moon and the Tide (McMahon)
Bridget composed this song mnay years ago and still plays it at solo concerts. The song itself has an Americana feel but the Irish whistle tunes keeps the Celtic vibe.

Bridget McMahon - vocals, acoustic guitar
Chris Conway - tin whistles, keyboards, electric 9 string guitar, percussion



4. Peggy Gordon (trad Ireland arr Conway)
This beautiful well known ballad is sung with great passion by Bridget.

Bridget McMahon - vocals
Chris Conway - low whistle, keyboards, electric 9 string guitar, percussion



5. Cúnla (trad Ireland arr Conway)
Govannen join Bridget on this lilting song with her sister Adele's fiddle featured especially.

Bridget McMahon - vocals, handclaps
Chris Conway - keyboards, percussion, handclaps
Adele McMahon - violin
Dan Britton - bodhran, percussion, handclaps
Neil Rabjohn - cajon drum



6. Spancil Hill (trad Ireland arr Conway)
This is one of the most well known of Irish songs. In this unusual arrangement there is an almost folk-jazz feel to it with the addition of layers of Bridgets voice.

Bridget McMahon - vocals
Chris Conway -tin & low whistles, acoustic 9 string guitar, keyboards, percussion
Dan Britton - bodhran



7. I Could Hear Your Voice (McMahon & Conway)
This delicate sound poem came out of a spontaneous session in the studio.

Bridget McMahon - vocals, violin


8. Black is the Colour (trad Ireland arr Conway)
Bridget has been singing this song in her live solo set and with Govannen for many years and her voiuce sounds stunning on it.

Bridget McMahon - vocals
Chris Conway - mandolin, piano, keyboards, acoustic 9 string guitar
Dan Britton - acoustic guitar, bodhran


9. The Water Is Wide - Dans Fanch Mitt
(trad Ireland - trad Brittany - arr Conway)
A positively funky version of this Irish ballad. In the outro a fave Breton tune of Chris's strikes up.

Bridget McMahon - vocals
Chris Conway -tin & low whistles, electric 9 string guitar, keyboards, percussion
Dan Britton - bodhran


10. Hold Me Now (McMahon)
Another great Bridget original song with again an Americana feel.

Bridget McMahon - vocals, acoustic guitar
Chris Conway - low whistle, piano, keyboards, vocals, percussion




11. Down By The Salley Gardens
(trad Ireland arr Conway)
Once again a unique arrangement of this wel known song - the melody is traditional (The Maids of Mourn Shore) and the words are said to be set by poet WB Yeats. Bridget recorded an instrumental version of this melody on Govannen's Healing Waters album. This version has a kind of retro 60s feel but it works.

Bridget McMahon - vocals
Chris Conway - low whistle, piano, keyboards, electric 9 string guitar, percussion


12. Walk With Me (reprise) (Conway)
A little reprise as Bridget walks and sings into the distance.

Bridget McMahon - vocals
Chris Conway - keyboards

Produced by Chris Conway


reviews

Celtic Woman, Review by Ascentor 11/15/2011 translated from Russian to English

Bridget McMahon with the composer Chris Conway presents his vision of traditional Irish music, which reflects not only the "classic" theme, but also important innovations introduced by the genre over the past half century, among which, of course, is to isolate the impact of rock music, jazz and the blues.

Bridget sang in a band «Govannen», participated in a number of other projects and this experience has allowed her to not go on the road Copy Enya and her followers, and to work on their own style. Style in which they can hear the influence of «Clannad», through which we perceive the "Celtic" music as a fusion of folk melodies and songs, tongue twisters, romantic and soulful ballads, many stories of love and waiting to tell not only words but also in music, in which solo violin, leather drums and Irish flute, tuned to high and low pitch. And, thanks to «Clannad», we can also be written in a style recognizable features of the unique atmospheric, electronic, usually landscapes, painted in emerald green color.

All this can be heard in songs «Walk With Me», tuning to a specific way and is the "face" of the album. Bridget plays not only folk songs but also his own compositions, as well as songs written with Conway. And if these things seem quite nice and traditional, ably conveying the mood of Irish music with a rich arrangement, then the solo work of Bridget («The Moon and the Tide» and «Hold Me Now») tend to be more American country rock in the spirit of Sheryl Crow representing a variant of the road music for the endless highways, which roam the romantic young lady in plaid shirts with guitars behind their backs.

Sounds quality and the atmosphere does not violate the contrary, the album will charm and confidence. In fact, quite "traditional" songs are a little - just rollicking «Cúnla» with breaking language patter can fit into the concept of "folk." The remaining things one way or another presented with the spirit of Celtic music in a new light, meekly laying down on the "enigmaticheskie" rhythms, and sometimes a genuine feeling light jazz influence («The Water Is Wide»).

However, there is always room for mystery and mysticism, sincere feelings of bitterness and light, fantastic moments - just listen to the ghostly voices in the dance form «I Could Hear Your Voice», while the performer whispers the words, carried by the wind toward the stormy sky, promising a separation . Also worth listening soulful ballad «Black is the Colour», may be one of the best work on this album, which opens before us this soul, not necessarily Celtic, a woman with all her experiences, hopes and feelings.

Irish music one can not be surprised, but to find an abundance of such products precious emeralds still quite possible. So - pay attention.

New Age Retailer

Celtic Woman by Bridget McMahon is not to be confused with any other CDs of the same name.

This is real, earthy, intimate singing by a modern-day female bard. No glitz or glitter here, just very honest storytelling set to music. Nearly half of the album is traditional songs from Ireland, but with contemporary arrangements.

McMahon's voice has a rich quality to it that at times is reminiscent of the lat Eva Cassidy. Listen to her version of "The Water Is Wide." McMahon's own "The Moon and the Tide" is a fun, upbeat, bluesy number that could get good airplay if given the chance.
re-released in 2014 with new cover art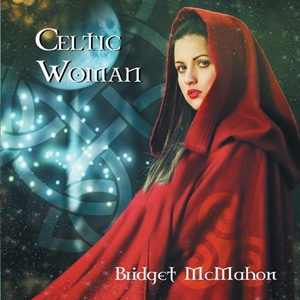 you might also like...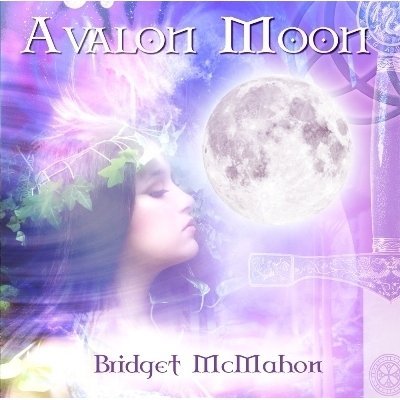 Bridget McMahon - Avalon Moon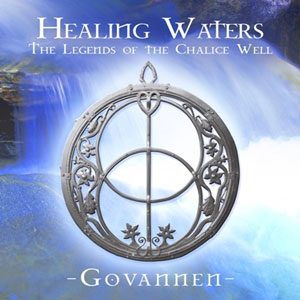 Govannen - Healing Waters



other Chris Conway
Celtic Music