Govannen - Celtic Christmas

Chris Conway -

Irish tin & low whistles, keyboards, zither, bombarde, vocals, acoustic 9 string guitar, bodhran, drum loops, theremin, chimes, kantele, temple bells, percussion

Adele McMahon - violin, vocals

Roger Wilson - violin, vocals

Dan Britton -
acoustic guitar, bodhran, percussion, vocals

Neil Rabjohn - cajon drum, percussion, vocals

Bridget McMahon - vocals

| | | |
| --- | --- | --- |
| 1 | God Rest Ye Merry Gentlemen | |
| 2 | In the Bleak Midwinter | |
| 3 | We Three Kings - Wenceslas - Ding Dong Merrily | |
| 4 | The Holly & The Ivy - The First Noel | |
| 5 | Wexford Carol | |
| 6 | Oh Little Town – An Dro Nevez – Hark The Herald | |
| 7 | Breton Carol - Schiarazula Marazula | |
| 8 | Don Oíche Úd i mBeithil | |
| 9 | Three Ships – Two Jigs– Merry Christmas – Deck The Halls | |
| 10 | Silent Night | |
| 11 | And The Band Played On... | |



Traditional favourites get a Celtic twist with arrangements as jigs and reels, alternating with Celtic carols played as slow airs.



background
Every year Govannen hold a Christmas party concert at the village hall in Kirby Bellars where Neil's grandfather used to perform. One hundred friends and fans gather with their own food and drink spread out on the tables to enjoy the good company and Govannen's great music. We play our set, take requests, and throw in a little Christmas music for good measure.

Inspired by these wonderful gatherings it was easy to imagine an album of Christmas music played in the Govannen style and so Celtic Christmas was conceived.

We chose to gather some carols together into sets and play them as we play jigs and reels. Christmas is also a time to relax and reflect, so we chose some slower carols, including some Celtic ones from Ireland and Brittany, and played them as haunting slow airs.

We hope you enjoy it. Merry Christmas.



influences
Donal Lunny, Paul Winter, Alan Stivell, Davey Spillane, Moving Hearts, The Chieftans, Altan, Dan Ar Braz, David Crosby.



trivia
The first Govannen to feature Roger Wilson who just joined the band.

Several of the arrangements Chris Conway developed over the years playing Christmas carols at his piano residency of 12 years at The Belmont Hotel's Cherry Restaurant in the 90's.

CCs Favourite track -Don Oíche Úd i mBeithil



track by track





1. God Rest Ye Merry, Gentlemen
We play this tune first as a slow air, then at the end as a reel.

2. In The Bleak Midwinter
This beautiful tune was written originally by the composer Gustav Holst to Christina Rossetti's poem.

3. We Three Kings – Wenceslas – Ding Dong Merrily
A jolly set of carols played as a jig, a reel and a march.

4. The Holly And The Ivy – The First Noel
We play these two lovely carols as a ballad.

5. Wexford Carol
The origins of this Irish carol date to the 12th Century, from Enniscorthy in County Wexford.

6. Oh Little Town Of Bethlehem – An Dro Nevez – Hark The Herald
Bookended by the two popular carols played as reels, is a traditional folk dance tune An Dro Nevez from Brittany and played here on the Breton reed instrument, the bombarde.

7. Breton Carol – Schiarazula Marazula
This traditional carol from Brittany is coupled with a medieval dance tune which originates from Friuli, now part of Italy, but became known throughout medieval Europe.

8. Don Oíche Úd i mBeithil
This beautiful Irish carol translates as That Night in Bethlehem and Chris has made a mesmerising arrangement of it.

9. Three Ships – Two Jigs – Merry Christmas – Deck The Halls
The first carol is played as a jig, followed by two Irish jigs from our ceilidh set – The Fiery Clockface, and Morrisson's Jig – we then sing Merry Christmas as a jig before we Deck the Halls.

10. Silent Night

Chris Conway made this special arrangement, adding a Celtic feel to the originally German carol.

11. And The Band Played On...
Govannen goes off into the distance playing The Kerry Polkas and going into Jingle Bells, which is how we end our Christmas concert.

Produced by Chris Conway
reviews

Traditions that go back hundreds of years are brought forth and transformed into magic with the fiddles and flutes of the Irish band, Govannen. Their album, Celtic Christmas is a joyous combination of traditional music, but with the added touch of merriment only produced by the Celtic spirit.
Chris Conway delivers incredible cheer on the tune In the Bleak Midwinter. I enjoyed the music box timber of The Holly and The Ivy/The First Noel. My favorite on the album was a song called Breton Carol /Schiarazula Marazula made by combining an old English carol and an Italian dance song. Another great track is the Irish tune Don Oiche Ud i mBeithil, That Night in Bethlehem. Actually, I liked everything on the album.




Bill Binkelman - Zone Music Reporter

Govannen is a Celtic band fronted by multi-instrumentalist Chris Conway and featuring five other members. The title of the CD is self-explanatory – this is a collection of carols all given a Celtic spin (one of the eleven tracks is literally a Celtic carol: "Don Oíche Úd i mBeithil").

Govannen is a seasoned troupe and they play together as if born to it. Five of the tracks are actually medleys of carols, e.g. "The Holly and the Ivy" segues straight into "The First Noel."

Instrumentation leans heavily on characteristic Celtic instruments, e.g. whistle, fiddle, bodhran and recording quality is flawless (you'd expect that from the Paradise Music label). While there are some sedate spots here and there, lots of the music is uptempo and takes on the styles of jigs and reels. In short, if you want a bit of the Green with your Red and Green, spin this album for a festive holiday gathering.




Jason Victor Serinus - Edge - New York

The instruments are authentic, the acoustic expansive, and the arrangements a curious case of Celtic Homeland meets New Age spaciness, with some lively drumming, clapping, and thigh-slapping energy thrown in for very good measure. The closing hybrid of Celtic dancing meets "Jingle Bells" is a hoot.





downloads


Amazon.co.uk

Amazon.com




you might also like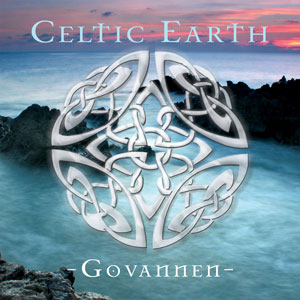 Celtic Earth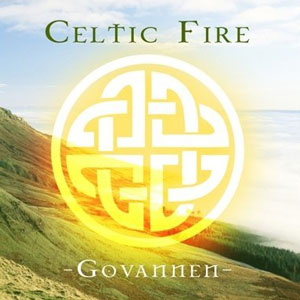 Celtic Fire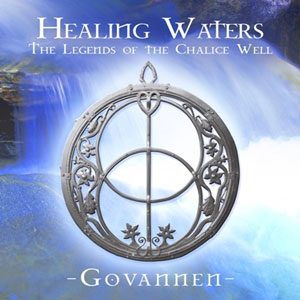 Healing Waters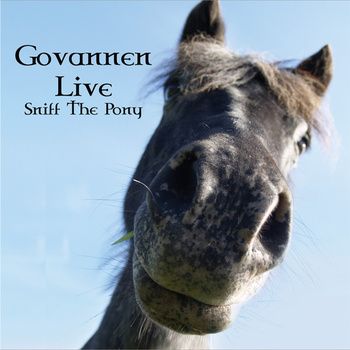 Live - Sniff the Pony