Will Pimlett & Chris Conway - Summoning The Spirit


| | | |
| --- | --- | --- |
| 1 | The Circle | |
| 2 | Two | |
| 3 | Essence | |
| 4 | Spirit Runner | |
| 5 | Beginnings | |
| 6 | Better Way | |
| 7 | Eagle Call | |
| 8 | Land of Winding Waters | |
| 9 | Great Spirit Told Me | |
| 10 | Summoning the Spirit | |



A Tribute to the Native American People.
Evocative music, words and sounds combine to make an atmospheric soundworld especially featuring Native American flutes.

"Amazing. This is without doubt an exceptional CD" - The Holistic Directory



background
When asked to do a tribute CD to the Native American People including some wise sayings by Michael Looking Coyote, CC immediately thought of Will Pimlett, with whome he had shared the bill at a couple of festivals. Chris then went o to create the music around the flute parts drawing inspiration from a wide array of sources, and incorporating Michale Lookin Coyote's spoken word sayings, using them sparingly through the album.

Percentage of profits from this album are donated to Native American Indian College Fund.









influences
AR Rahman, Alan Stivell, Paul Winter, Buffy Sainte-Marie, Jim Pepper, Oregon




trivia
The album was created very quickly - under 3 weeks - in order to coincide with the launch of Vision Magazine which had a feature on Native Americans - 2 tracks were on the cover CD. Chris thinks that speed of putting it together captured a freshness and spirit somehow.

The album has gone on to sell really well all over the world and is to date Chris Conway's top selling new age album.

Michael Looking Coyote has used the music on the album as a backdrop to an album of spoken word meditations.

CC's fave track - Great Spirit Told Me


track by track




1. The Circle 5.12
This piece kind of grew to be like a majestic adagio-like film theme.

Will - native flute (made by Raymond Redfeather)
Chris - synthesizers, native percussion and vocal samples
Coyote - spoken word



2. Two 6.05
The way the rhythm sample and Coyote's spoken word gelled together made this special. Wills flute line suggested the chords.

Will - native twin flute (Barry Gould)
Chris - synthesizers, voices, native percussion and samples
Coyote - spoken word



3. Essence 4.19
flute and 9string acoustic guitars gave this a really fresh sound. Wills playing is stunning on this.

Will - high C native flute (Barry Whitecrow)
Chris - acoustic 9 string guitars, synthesizers, native percussion and vocal samples
Coyote - spoken word



4. Spirit Runner 5.02
Coyote's strong words made this a powerful piece. The middle section is a bit special.

Will - native flute (Raymond Redfeather)
Chris - voices, harmonizer, electric 9 tring guitar, synthesizers, native percussion and vocal samples
Coyote - spoken word



5. Beginnings 4.11
An atmospheric soundscape - I imagined a camp by the river at dusk.

Will - high C native flute (Barry Whitecrow)
Chris - synthesizer, native percussion vocal samples




6. Better Way 4.29
A fun piece - the way the chill-out loop locked so well with the native samples - I just couldn't resist it.

Will - native twin flute (Barry Gould)
Chris - synthesizers, drums, native percussion and vocal samples
Coyote - spoken word



7. Eagle Call 1.49
A beautiful solo native flute performance by Will.

Will - high C native flute (Barry Whitecrow)



8. Land of the Winding Waters 4.38
Piano and native flute worked really well together, and added a new texture to the sound. Again some great playing by Will.

Will- native flute (Raymond Redfeather)
Chris - piano, synthesizers, water samples
Coyote - spoken word



9 Great Spirit Told Me 6.09
Again I couldn't resist it - native flute and theremin? surely not ! - but yes it works on this very mellow hypnotic piece.

Will - native twin flute (Barry Gould)
Chris - theremin, synthesizers, native percussion samples
Coyote - spoken word




10. Summoning the Spirit 11.06
Fun to duet with the native flute and low whistle at the start. This grew and grew as I added layer on layer of vocals - the track grows to feel really powerful.

Will - native flute (Raymond Redfeather)
Chris - synthesizers, voices, harmonizer, theremin, low whistle, native percussion samples
Coyote - spoken word



reviews

What we thought: Amazing
This is without doubt an exceptional CD, I love Native American Music and have a lot of CDs with this type of music on. If you like Native American Music you really must get this. Allyson


Well I have just got this CD and all I can say is WOW!
I feel it will have a wide appeal--not just to those that like me are working in the Shamanic way.It can be played as background music quietly---or wound right up and blasted out!!
10/10!!!!

buy cd
only £9 - free postage
also available from
Amazon.co.uk
Amazon.com
downloads
Amazon.com

you might also like...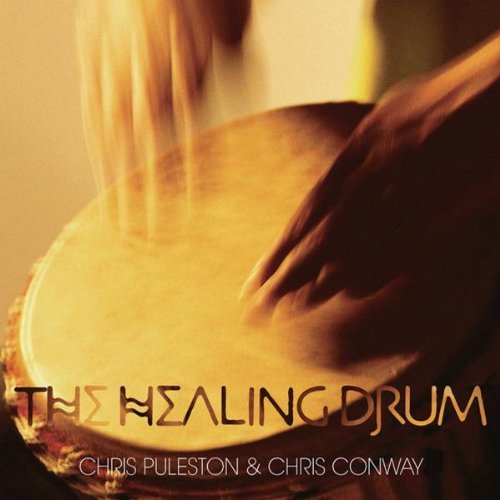 The Healing Drum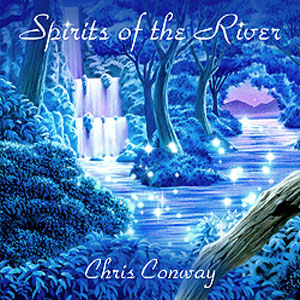 Spirits Of The Siver