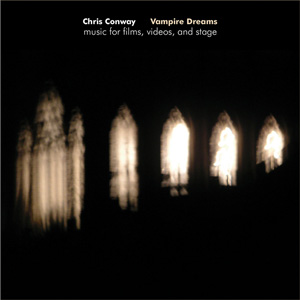 | | |
| --- | --- |
| . | The Appointment - film 2007 |
| 1 | The Inspectors |
| 2 | The Waiting Room |
| 3 | Nightmare |
| 4 | Dr Rubrik's Hallucinogens |
| 5 | Behind You |
| 6 | The Appointment |
| . | Freetown - 200 Years Of Freedom? - film 2007 |
| 7 | Freetown |
| . | Departures - film 1992 |
| 8 | Farewell |
| 9 | So Long |
| . | The Goose Maiden - stage play 1992 |
| 10 | Between Us Came The Water |
| 11 | Conscience |
| . | Raising Kayn - web TV series 2009 |
| 12 | Vampires |
| 13 | Bedtime Nightmare |
| 14 | The Following Morning |
| 15 | Adapa |
| 16 | Lemuria Light |
Chris Conway -

piano, keyboards, voice, theremin, acoustic 9 string guitar, laud, bamboo flute, kalimba, zither, hammer dulcimer, percussion

Mary Browne - voice, percussion - 10, 11

Sudha Kheterpal - percussion - 10, 11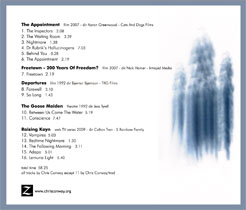 A little nightmare music.
A collection of Chris Conway's music for film, video and the stage, much of it focussing on his horror soundtrack music. Eerie choirs, ominous drones and scratching zithers. The stuff of nightmares...


background
Music for films, video and stage.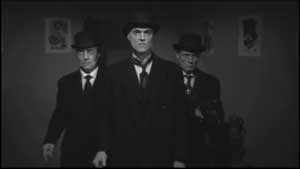 1-6 from the film The Appointment 2007
- dir Aaron Greenwood - Cats And Dogs Films
A creepy Kafka-esque tale with an Eastern European feel.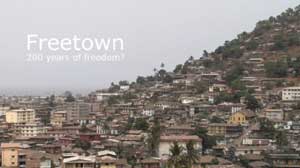 7 - written for the film Freetown - 200 years of Freedom?
- dir Nick Hamer - Intrepid Media
A short documentary film on Freetown, Sierra Leone.

8, 9 from the film Departures 1992
dir Bjørnar Bjørnson - TRG Films
A short Norwegian art film about parting.

Tracks 10, 11 from the 1992 stage production of The Goose Maiden
- dir Jess Tyrell
A stage play with a mysterious Celtic feel.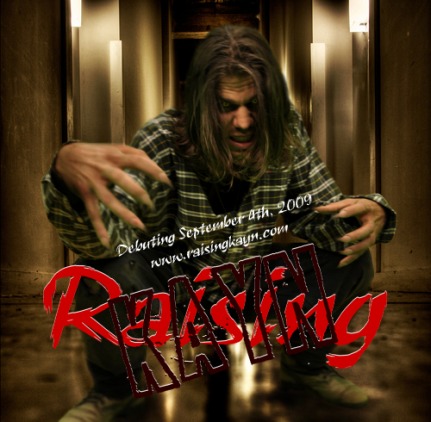 12-16 - from the 2009 web TV series Raising Kayn
- dir Colton Tran - 5 Rainbow Family Productions
A series focussing on a family's everyday encounters with supernatural entities.

More background on assembling the album can be found here


The Appointment film



influences
Gyorgy Ligeti, Vidna Obmana, Eduard Artemiev, Marty Simon, Robert Rich, Lydia Kavina, Simon Stockhausen,



trivia
The tracks 8-11 from Departures and The Goose Maiden were originally released on a 1992 cassette album Soundtracks.

Recorded digitally, live at TRG and Oblong Studios, Leicester, UK.
10, 11 also recorded at Broad Street Studios, Loughborough, UK

The track Conscience includes a traditional Irish tune called Gallic Waltz.

The entire soundtrack to the Raising Kayn sereies is to be released soon on CD and the series is to be released on DVD. Episodes can be viewed on youtube.

The music for Freetown was composed for the film but it appears the director chose other music.

Downloading the album from Bandcamp you get a hidden bonus track - Lemuria Dark

CC's fave track -Lemuria Light