Chris Conway - Guiding Light

| | | |
| --- | --- | --- |
| 1 | The Path In | mp3 |
| 2 | 1st Glimpse | mp3 |
| 3 | 2nd Glimpse | mp3 |
| 4 | Stairway I | mp3 |
| 5 | 3rd Glimpse | mp3 |
| 6 | 4th Glimpse | mp3 |
| 7 | Stairway II | mp3 |
| 8 | 5th Glimpse | mp3 |
| 9 | 6th Glimpse | mp3 |
| 10 | Stairway III | mp3 |
| 11 | The Path Out | mp3 |

background
Chris was asked to do a meditiation album.
He lit a candle, and some insence, placed fingers on synth keys and away he musically "flew" for 54mins - an amazing improvisation resulted.

The next few days found him adding theremin, guitar and various atmospheric touches.

This was a dream of an album to make - CC thinks it's the closest thing he'll get to recording an orchestral work. There is an incredibly rich and haunting atmosphere on this album.



influences
Terje Rypdal, Palle Mikkelborg, Vidna Obmana, Robert Rich, Bernard Xolotl



trivia
Alao now available as a continuous mix download on iTunes

Merav Hoffman and Di Zhang's involvement happened in a curious way. Merav in an email to Chris said she had walked into a large terracotta bowl and, despite mildly hurting herself, it had made a great sound. Chris asked her to send some recordings of her and Di playing the bowls. She sent the recording over and amazingly they were in tune with the music Chris had recorded for Guiding Light.

Big influences on the album was the classical and choral music of Terje Rypdal and Palle Mikkelborg. Best known in the jazz world they are both noted classical composers.

recorded digitally at Oblong Studios, Leicester, UK, and First Light DNA Studios, Toronto, Canada

CCs fave track - 6th Glimpse

notes




We have known times we might call dark times. And moments where our lives seem to have been touched by the light. I think we all have our own ideas as to what the Light means - whether it means inspiration, love, faith, or a feeling of heightened spirituality.

This music represents a journey towards the light.
A recurring theme "the path", stated near the beginning symbolises a resumption of the journey or search. Each time that search is taken up once again it leads to different possibilities and so it is with this theme, which leads to a different place each time.

Along the way one encounters rising stairways that seem to carry us upwards towards the light, sometimes for a brief flash of inspiration, or sometimes to what proves only to be a false dawn and a resumption of the search. But one always returns with a new perspective gained from seeing things from such lofty heights.

But also along the journey we catch glimpses of the light - moments of beauty where time seems to stand still. We can't make it last forever and once over, we have to resume the journey again. Only by resuming the journey can we experience these brief blissful moments which would otherwise be drowned out by the noise of everyday life. I've used the temple bells to signal the start of these moments.

This music is about the journey as much as it is about the light.
I hope listening to it will remind the listener of that journey.


Technical Notes
This whole piece was created during a brief glimpse of that light myself.
One evening - I closed my eyes, lit some candles and incense, placed my hands on the keyboard and played, improvising for 54 minutes right through. It was quite a flight. Just on strings & choir sounds - as is such a wonder these days, an orchestra at one's fingertips. That provided essentially the whole piece as nothing was removed or altered.
All I did then over the next few days was to add some embellishments, highlight the recurring theme, and add some magic touches to the glimpses of light sections.
I'm indebted to Merav Hoffman and Di Zhang who sent me the terracotta bowl sounds from out of the blue which was the icing on the cake, and to Jett Van Leeuwen for suggesting it after having walked into one. I believe these things were meant to be, and serve as a reminder, should we need it, that beautiful things can rise out of misfortune.

reviews

musicdesign

Multi-instrumentalist Chris Conway branches out from his characteristic new age reveries with an album that delves deep into the sound of ambient relaxation music. According to Conway, the album came to be as part of an impromptu session in which the artist constructed a tranquil atmosphere of candles and incense and let his imagination run wild.

The result, GUIDING LIGHT, features just under an hour of uninterrupted atmosphere music that can be used for inner journeys, meditation practice and relaxation purposes.

Dense, swirling clouds of synthesizer lie at the heart of the album, with low Irish whistle, strings, zither, guitar, temple bells, terracotta bowls and vocal sounds all folded into the mix. The music is very smooth and soothing, with a lightness and vibrancy that makes it appealing for healing work.

Hypnagogue

I was a couple of hours into looping Chris Conway's elegant suite of ambient drifts, Guiding Light, before I realized I'd been listening to it for a couple of hours. Then again, it's subtitled "Music for Meditation," so no surprise there. Conway's music is soft and light, an easy flow of arcing synth pads blended with guitar, zither, Irish whistles and more, coming together in a classic New Age/healing music style. While it's good of Conway to list these instruments in his liner notes, by and large they're not distinct as instruments; they're stretched and smoothed to textures and sensations of sound defining his theme of a journey toward the light. The base for the music was laid down in an inspired 55-minute improvisation on keys which Conway went back over to embellish and further texture with his additional instruments. Although Conway has his tracks broken out into 11 offerings, this is a seamless disc that moves easily through its 55 minutes, never giving you a reason to come up for air. As promised, this is music for meditation–deep meditation. In fact, you may go so deep you lose track of time. I know I did. This disc loops perfectly, quieting and warming the space around you and truly bringing a sense of calm. A gorgeous and engaging offering from Chris Conway.

Mike C, Devon, UK

"Guiding Light is a masterpiece! The soul of Mankind is in the music. I have never known such spiritual sounds. The emotion in them is phenomenal. It is hard to believe that a man composed it. It seems to materialize from a faraway place."


Stewart F, London, UK

"I have recently bought a copy of Guiding Light , and I just wanted to tell you that I thought it was brilliant. I played it during meditation, and I was taken all over the world, and into the inner world.I am developing my mediumistic abilities at present, and found that the journey the music takes you on hightens awareness and perception, the journey I went on was filled with light, and the most beautiful images of the Spirit World.Thank you for your inspirational and uplifting music."


Guiding Light is an ethereal, hauntingly tranquil musical journey that will take your breath away. Chris really is tuned into the higher musical vibrations that help to create a blissful meditation. I am very impressed.
This disc is different than most meditation CD's on the market. It is unique, yet just what I am looking for with this type of release. I will treasure this CD as a favorite in my new age music collection. I highly recommend this release! - Tony Tolin


Subtitled "Music For Meditation" this has Chris stepping on further from the SCANNING PLANET 3 concept, as just one big track that oozes deep resonances, and floats off on the ether. Using a lot of rich tones and glissandi, the most notable comparison would be the prettier end of early Michael Stearns, or Constance Demby's NOVUS MAGNIFICAT without the classical edge.


What we thought: Beautiful
This is perfect for Reiki or any healing treatment but would be lovely to use during personal meditation sessions or in the background for a group. - Anne


Jacky Newcomb
- author of An Angel Treasury

This music is ideal for meditation and healing



Well during the healing today, I chose to put this new Cd on in the background...and have it playing now as I type. I got the Cd in for our shop and after reading the sleeve notes ...I wanted to listen to it. It certainly does take you on a journey..and I cannot recomend it enough. 10 / 10!!!
buy cd
only £9 free postage
downloads
continuous mix download
you might also like...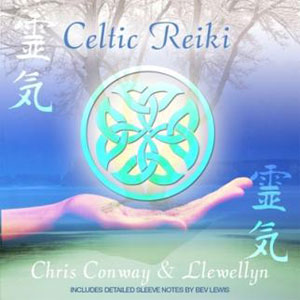 Chris Conway & Llewellyn
Celtic Reiki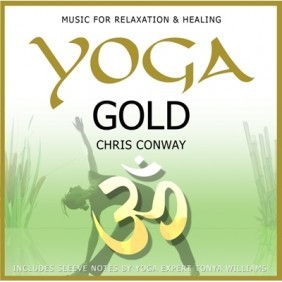 Yoga Gold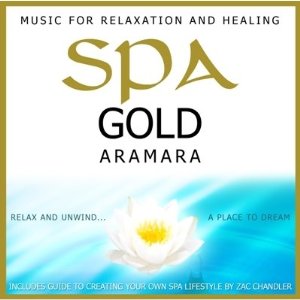 Aramara - Spa Gold

Clookai - Massage Gold
more Chris Conway
ambient & new age