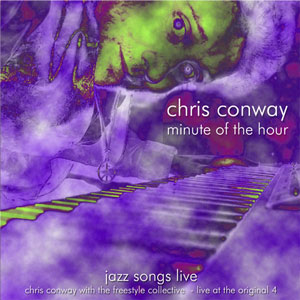 1

The Garden

2

Minute of the Hour

3

The Devil's In Grey

4

Deja Blues

5

The Alien Jellyfish Song

6

Dancing Shoes

7

The Creator Has a Master Plan (Peace)
- (CD only)

8

Keep It Up - (CD only)
Chris Conway -

vocals, piano, keyboards, synthbox, theremin, low whistle


The Freestyle Collective -

Adrian Blissett –bass

Paul Dixon – electric guitar

Dave Anderson – drums

Jel –percussion

Mellow Harmony –vocal on 7

Geoff Overon - vocal on 7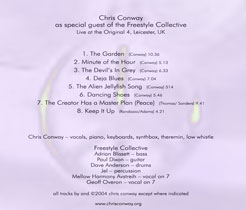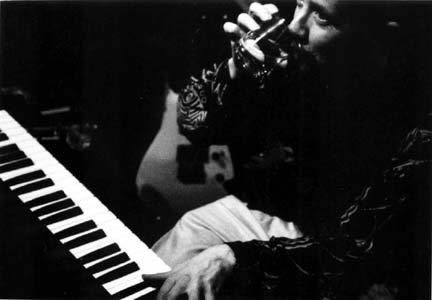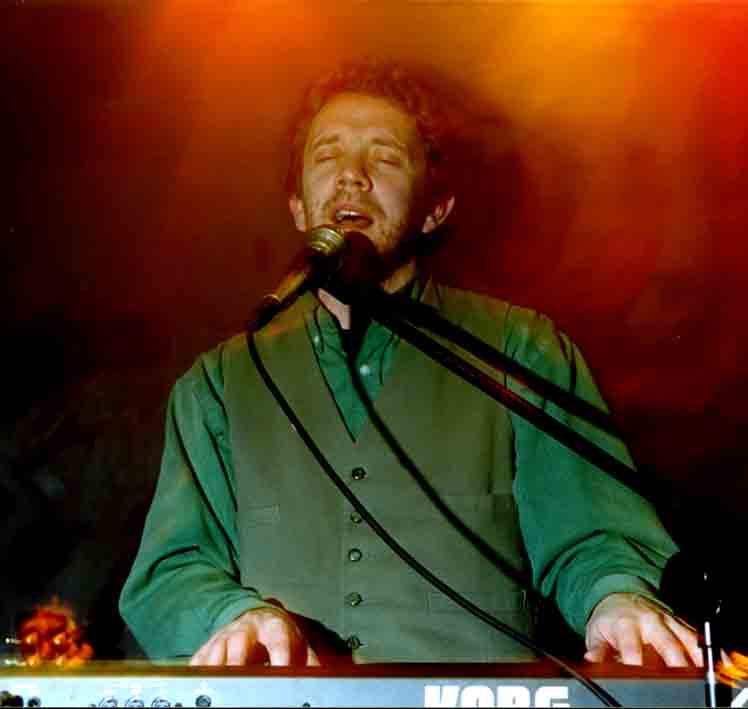 Captured during his guest appearance with the Freestyle Collective at the fashionable Original 4 Bar in Leicester -a hot night of CC on top form with a kicking band singing 6 of his songs and 2 great covers including eccentric theremin appearances...
background
Each month the Freestyle Collective invite a guest performer to front their session. Once chosen they have 1 night's rehearsal and the session is 3 days after that. ~

The band did an amazing job soaking up 6 Conway originals and his 2 chosen covers - the Pharoah Sanders/Leon Thomas classic The Creator...., and Teddy Randazzo's Latin song he wrote for Little Anthony & The Imperials. It was a hot steaming night and the music reflected that.

As well as capturing several of CCs rare songs live, the recording captured an electric night at the O4 that regulars were talking about for some time. The theremin was especially noted. CC threw himself into this session and it shows.



influences
Ray Charles, Georgie Fame, Little Anthony, Leon Thomas, Charles Lloyd, Teddy Randazzo



trivia
The Creator Has A Master Plan is a song by Leon Thomas & Pharoah Sanders.

Keep It Up is a Teddy Randazzo song made famous by Little Anthony & The Imperials

A guitar version of Dancing Shoes can be heard on the Lost Tracks EP

The studio version of The Garden can be heard on My Mind's Island album

Versions of Minute of the Hour can be heard on Deja Blue and Sounds Like Rain albums

Other versions of Deja Blues can be heard on Deja Blue, Chris Conway & Dan Britton Live, and Govannen's The Water Is Wide

Studio versions of The Alien Jellyfish Song can be heard on Alien Salad Abduction and Just Be Real

CC's fave track - Dancing Shoes