Chris Conway - My Mind's Island




| | |
| --- | --- |
| 1 | I Don't Know |
| 2 | Same Shore |
| 3 | Just Around The Corner |
| 4 | The Garden |
| 5 | My Mind's Eye |
| 6 | Nobody Loves Me (Like I Do) |
| 7 | Proud Of You |
| 8 | Speak To Us Of Freedom |
| 9 | Between |
| 10 | Spring In Winterland |
| 11 | Air of Morar |
| 12 | Train Of Thought |
| 13 | Islands - featuring Vikki Clayton |

Chris Conway -

vocals, guitars, keyboards, tin, low d & bamboo whistles,
theremin, kalimba, zither, samples, percussion

- The Talking Fish
Debbie Robinson - vocals - 1, 4, 5, 8, 9
Mick Oxtoby - violin, electric violin - 1, 7
Neil Segrott - bass - 4, 8, 13
Andy Fitzsimons - congas, percussion - 1, 4, 8
Dan Britton - guitars, bodhran, vocals - 1, 2, 4, 12


- special guests
Vikki Clayton - vocals - 13
Kate Easton - vocals - 12
Jodi Krangle - vocals - 10
Judith Silver - vocals - 9
Andy Nicholls - tenor saxophone - 8
Carl Peberdy - sitar - 9




Songs of haunting power and emotion.
Warmth, wistfulness, humour, love, the isolation of modern life and the strength of the individual are all explored here.

"intelligently constructed songs, shimmering with musical colour, rich vocal harmonies and stunning instrumental work" - Songbook Magazine



background
Christo had started work on an album of space songs with the Filk community in mind - however other songs came up that didn't fit that remit.

This album grew in parallel with the space one - Alien Salad Abduction. Some songs jumped albums from one to another due to feel.

In the end the 2 albums were completed in the same week, 2 years after they were begun.




influences
David Crosby, Buffy Sainte-Marie, John Sebastian, Alan Stivell, Dan Ar Braz, Jesse Colin Young



trivia
Live versions of My Mind's Eye and Train of Thought can be heard on Singer, Silver, Conway - Live

A live version of The Garden can be heard on Minute of the Hour

Proud of You is one of CCs most downloaded song.

The lyrics of Between are from a poem by Tracy Twell.

The inspiration for Speak To Us Of Freedom came from a randomline read in Khalil Gibran's book The Prophet

Train of Thought has become a regular in Chris Conway & Dan Britton's duo sets

CC's fave track -Spring In Winterland


track by track






1. I Don't Know
I was raised as an extremist agnostic. The first verse was almost verbatim a conversation with my folks when I was a lad. This is a song that, from the start, has always has gone down well at gigs - which surprised me. You know some songs you thing people will like and they don't - this one was opposite.


2. Same Shore
This came out of a desire to do something with a bit of a George Harrison/Byrdsian feel - like What is Life. I realised after that there was something of Wild Mountain Thyme that snuck in the chords in the chorus. Great fun to sing this one.


3. Just Around The Corner
Written soon after then girlfriend (and still dear friend) Ellie and me split up. Funnily enough she now lives just around the corner.



4. The Garden
This grew out of fooling with drum loops - then things kinda got out of hand. The whistle tune played over the outro is a Cornish tune called Hypnoz. This one nearly was on the Alien Salad Abduction album but stayed on MMI due to it's Celticness.


5. My Mind's Eye
A lot of genuine reminiscences in this one. The picture really is on my wall, it's by my mom of a shack the family had in France. The village mentioned were shoretlived relationships in the countryside in my college days.



6. Nobody Loves Me
My mom's favourite song. Without her enthusiasm for it I might never've recorded it. This is an edited version of the recording I gave her one Xmas that she requested as a present.

7. Proud of You
Nearly all the close female friends I've had, have had some low self esteem problems. When I was writing this I realised that I had some too. :-) I got all weepy when I wrote this I recall.

8. Speak To Us of Freedom
Had the tune - had no words for a long time. Then a random line on a random page in Khalil al Gibran's The Prophet gave me the title, and the chorus. The rest of the words came quickly. There's more than a smidge of Flora Purim Love Reborn in this, with a hint of John Sebastian's song Magical Connection I realised after.


9. Between
Poet Tracey Twell used to help run a poetry night in a pub near me. One night I saw one of her poems on a flyer there. We became pals and I kept remembering that poem on the flyer - she sent it to me and the music came quickly.


10. Spring In Winterland
I wrote this after walking round an unfriendly city on a really cold winter's day. I then got a alien's perspective on it, how it would seem to a stranger to the planet - and I wrote the words with a fervour.

11. Air of Morar
This existed in my head for at least a couple of years, but I played it the first time when it came to this recording.
I had a thing for Loch Morar and it's monster Morag when I was a kid and my folks took me there once. It didn't dissappoint. I saw monsters everywhere. :-)


12. Islands
The idea came out of a birthday gatheing I had when some great friends of mine didn't gel. It happens sometimes. I knew despite that that all were glad to be there and liked eachother but they were just each brilliant and came from separate worlds.
This song went thru so many changes until I simplified it and slowed it down. Then I just had to hear Vikki sing it as it sounded such a Vikki song.

reviews



Classy genre-hopping acoustic roots collection from Leicester-based musician

. If you're one of those people who equates authenticity with rough edges, dodgy production and grittiness, who thinks genre-hopping is best left to frogs and thinks that anything that sounds even slightly pleasant is MOR and therefore to be ignored, then read no more. If, on the other hand, you're a little more open-minded and want good music whatever it's labelled then read on and discover a little gem of an album.

Michigan-born but long-time Leicester-resident Chris Conway is one of those infuriating musicians that you'd have to kill, just to give the others a chance, if he wasn't so good and such a nice guy. He plays numerous instruments, all of them superbly, and creates jazz, fusion, filk (look it up), New Age and roots music, to name but a few. "My Mind's Island" is his last roots/song collection, and a mighty fine thing it is too, exuding warmth.

If it has a theme then that theme is life and how to deal with it. It's shot through with wisdom, insight and understanding, as on "I Don't Know", a cross-generational "what's it all about" song that says all that needs to be said on the subject in just under six minutes, the grace and acceptance that the narrator of "Just Around the Corner" displays in the face of an ending relationship, or the addressing of low self-esteem on "Proud Of You". There's also a lightness of touch and sense of fun on the Twenties-styled "Nobody Loves Me", a paean to the solitary life, some twenty-first century Celtic dancery on "The Garden", and a timeless folk tune in "Air of Morar". "My Mind's Island" is an album for a glass of wine and a lover, an album of timeless truths and honesty, and an album you ought to have. - Review by Jeremy Searle

Holding Together Magazine

Two new shiny circles from Leicester's own David Crosby, both featuring our man on a plethora of instruments - guitars, keyboards, theremin, kalimba, zither, vegetables etc - and his trusty lieutenants the Talking Fish in support.
My Mind's Island is, if you like, the regular album, replete with beautiful, elusive melodies and arrangements that shimmer effortlessly from folk to West Coast to cool jazz without seeming to swap genres, so comfortable is Conway in all settings.

There are no duffers here but especially pleasing are the rippling "Just Around The Corner" with it's superb chordings and lovely multi-tracked CC vocals ; "The Garden" with it's funky folk ambience and lyrics of withdrawel from society's madness ; the brief but immaculate "Between" and the haunting perceptive "Spring In Winterland"
Both albums are recommended. - bp


Chris has a very easy to listen to style and voice..and when you read who he has supported and likes you can see where some influences have come from.
It also has some tracks that stick in your head that you cant get out..usually a good sign to me!!
Style...acoustic mainly..real across the board mix..celtic..rock..ballads...
Lets say..its been playing on repeat for a long time now....easy to have in the background and you find yourself just into the tracks! - 9/10


I never cease to be amazed at this prolific guy and the sheer amount of stuff he produces. Not only does he keep down a full-time pivotal role as multi-instrumentalist within the Vikki Clayton Band, but he's a prodigiously talented musician, singer, songwriter, composer and producer in his own right. This time he's released - simultaneously! - two brand new albums which showcase these talents to the hilt.

Describing Chris's music to the uninitiated is not easy, for its definitively genre-hopping nature ensures that it falls between an awful lot of stools - although it often settles on one or the other for long sittings!

On My Mind's Island we experience to the full Chris's skill in producing well-crafted and thoughtful songs with predominantly acoustic-based settings. Having said that, there's a fair helping of Celtic folk and ambient grooves in these songs too, and the relaxed yet committed, often deeply touching and generally life-affirming nature of the lyrics makes for an attractive 55 minutes of listening.
David Kidman

Songbook Magaine

Give 'My Mind's Island' a listen. You can't fail to enjoy the intelligently constructed songs, shimmering with musical colour, rich vocal harmonies and stunning instrumental work. - Dave White



Mojo Magazine


My Mind's Island suggests that Chris Conway is wise, warm, loving and understands Life.


Chris Conway is a US born musician who has not been unknown in the British folk scene.

Conway's style is singer/songwriter with a good folkrock touch. He gets help from Vikki Clayton and a whole group of good musicians. Nice songs brought in a relax and professional way. His voice is nice to listen to and he arranged his original songs into catchy pieces of music. Sometimes with only guitar but mostly with band. Strong fact is that even with band his music still sounds small and honest
A talented singer songwriter who brings his music with fantasy and the right feeling. A welcome addition to my collection. - Eelco Schilder

buy cd

only £9 - free postage anywhere

downloads
Amazon.com
CDBaby
Bandcamp


you might also like...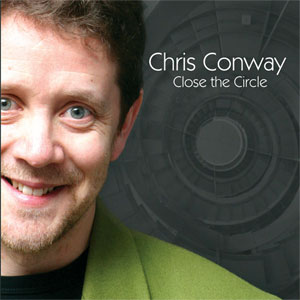 Chris Conway - Close the Circle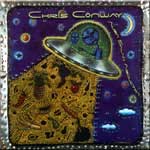 Chris Conway - Alien Salad Abduction